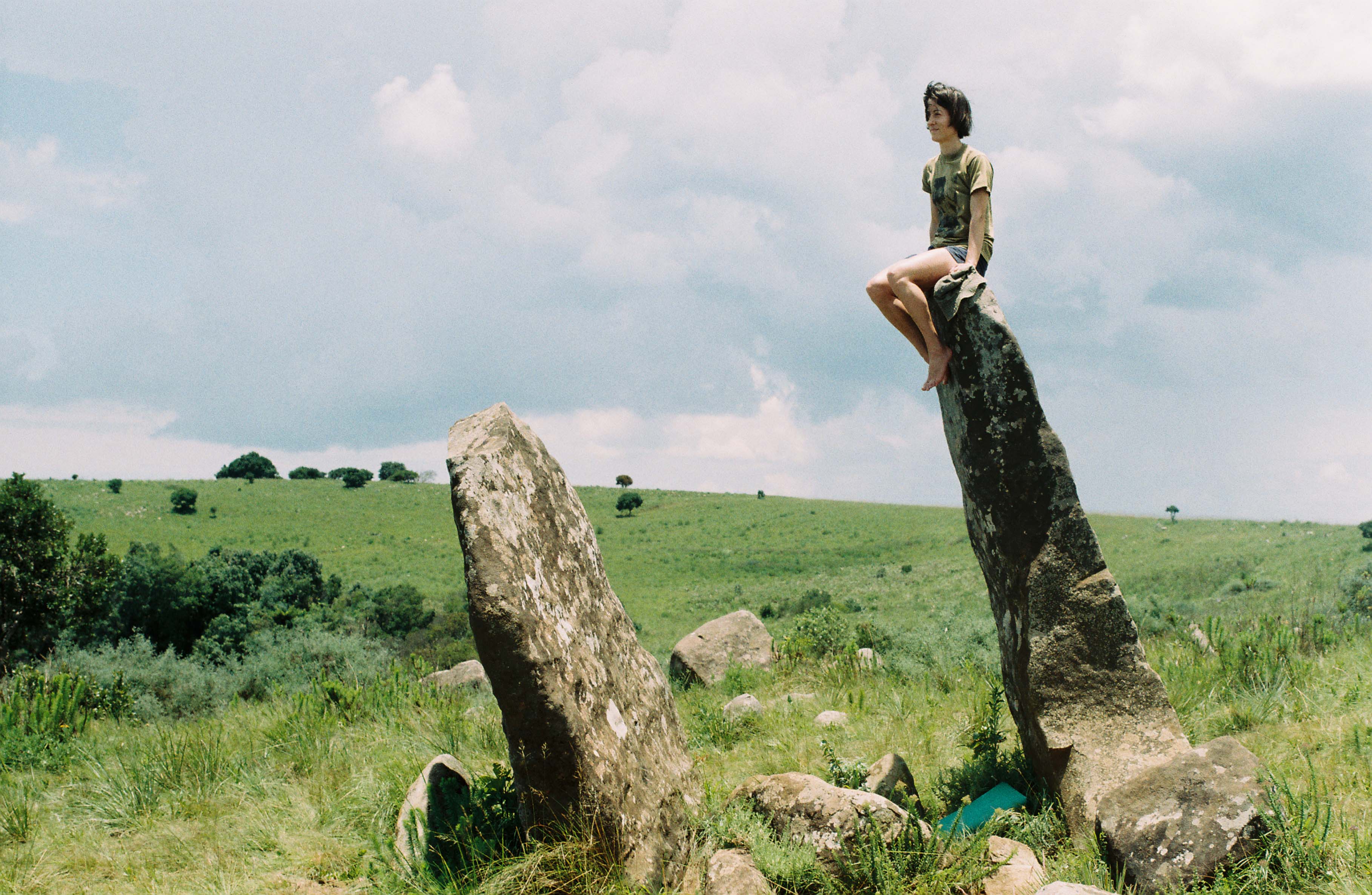 Daniella Mooney is an artist born in South Africa who works across multiple mediums, including painting, sculpture, dance and installation. She is currently based in Berlin.
---
Education:
2006-2009:
BA Fine Art, Michaelis School of Fine Art, University of Cape Town, South Africa.
Solo Exhibitions:
2021:
Paintings, Blue Mountain School, London.
Tripping Stone / by Oona Calx, Otomys, Melbourne.
2016:
Beautiful Mountain, A show of paintings and drawings, Chandler House, Cape Town.
2014:
Golden Age Rising, Whatiftheworld Gallery, Cape Town
2011:
Maybe Your Magic is Working, Whatiftheworld Gallery, Cape Town
2009:
A Rainbow in Curved Air, Michaelis Graduate Exhibition, Cape Town
Selected Group Exhibitions:
Selected group exhibitions include Design Miami / Basel 2014, 2015, 2016, Zeitz MOCCA Cape Town 2017, Johannesburg Artfair 2010-2012, AKAA Artfair Paris 2019, and besides South Africa various groups shows in Berlin / the Netherlands 2020-2022.
*inquire for more detailed cv
Collections:
Zeitz Collection, Cape Town, South Africa.
21c Museum, Louisville, Kentucky, USA.
Ellerman House Collection, Cape Town, South Africa.
Spier Collection, Spier Wine Farm, Stellenbosch, South Africa.
Publications:
Featured in:
100 Sculptors of Tomorrow, Kurt Beers, Thames and Hudson, 2019
Towards the Source
Daniella Mooney and Anna van der Ploeg
Independently Published
2018
Golden Age Rising
Limited Edition 196pg Hard Cover Publication (Edition of 10)
Drypoint Etching and Chine Collé on Crane's Crest and Fabriano
Bad Paper Press, Cape Town, South Africa
15,5 x 22 x 2cm
2015
Residencies:
ZK/U Fellow Berlin. 2021.