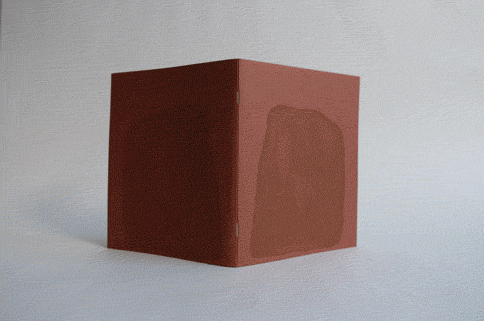 Publications:
Towards the Source
Daniella Mooney and Anna van der Ploeg
Independently Published
2018
Golden Age Rising
Limited Edition 196pg Hard Cover Publication (Edition of 10)
Drypoint Etching and Chine Collé on Crane's Crest and Fabriano
Bad Paper Press, Cape Town, South Africa
15,5 x 22 x 2cm
2015
Critical Essays:
The World is Too Much With Us - Donovan Greef. 2014
The Dappled Light on Your Face - Linda Stupart. 2011
The Alchemy of the Scupltress - Pierre Fouche. 2011
Introduction to "A Rainbow in Curved Air" - Rowan Smith. 2009
Press:
- Featured in '100 Sculptors of Tomorrow', Kurt Beers, Thames and Hudson, 2019.
- Bright Young Thing, Art South Africa. Interview with Sean O' Toole, "The alchemy of seeing", Feb 2010.
- Modern Painters Magazine - 100 Artists to Watch, Jan 2012.
- House and Garden. Crepuscular Ray in Trevyn & Julian McGowan's home, Mar 2012.
- Mail & Guardian article on Southern Guild featuring Parquetry, Jul 2012.
- Parquetry on the cover of Wanted magazine, Sep 2012.
- Wanted magazine's 'Young African Artist 2012' at the Joburg Artfair. Sep 2012.
- Studio arrangements in Wallpaper* Magazine, a feature on South African design. Nov 2013.
- GUILD design fair featured in Wallpaper Magazine. Feb 2014.
- Art South Africa. WORKING DOUBLE DUTY: Jody Paulsen; Daniella Mooney; Julia Rosa Clark.
- NY Times online magazine feature on GUILD. By Design: South Africa's Creative Uprising. March 2014.
- Golden Age Rising on Between 10 and 5. Apr 2014.
- Mail and Guardian article on Golden Age Rising. May 2014.
- Art South Africa, Review of Golden Age Rising by Tim Leibbrandt. June 2014.
- Design Days Dubai Harper's Bazaar Interiors Arabia. June 2015
- Artforum critics pick on 'Calibrating Wonder'. Jul 2017.